Rounding Top belongs to the basic chart patterns. Because of its simple shape, it is very easy to identify in the price chart. To form Rounding Top the trend slows down, then stagnates and in the end reverses its direction. By such process an immutable shape of Rounding Top (like Rainbow) is created. The RT predicts a trend reversal - from an Uptrend to a Downtrend.
Copyright © Picture made by Incredible Charts


Note: Stop Loss can be placed at the horizontal line that imaginary touches the Top. If we wait for the pattern to be wholly formed, the SL could be far enough from the point we entered a trade. That is the reason why it is better to place Stop Loss individually according to the preferences and various entry points of every trader.
Beware: There is also a possibility that the Rounding Top can turn again to create a double top. In such case we could be out of the market because of the Stop Loss placed lower than the Rounding Top is.
Rounding Bottom

Rounding Bottom is an opposite of the Rounding Top. The Downtrend slows down first, then it stagnates and in the end turns up. An immutable shape of Rounding Bottom is so formed (like a cup or kettle).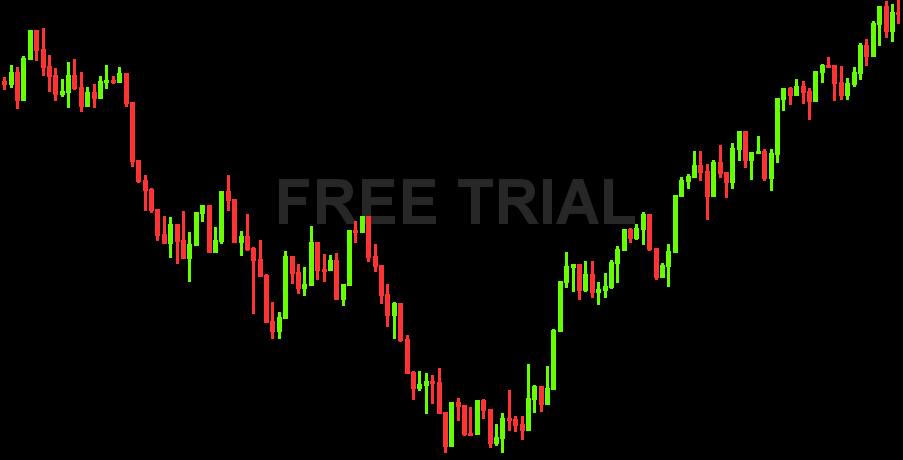 Copyright © Picture made by Incredible Charts
Note: Much like the Rounding Top, we can place the Stop Loss on an imaginary horizontal line going through the Rounding Bottom. If we place it higher, the market can turn down again to create Double bottom. So we could be out of the market sooner than we would like to be. The SL placement is a matter of individual preferences and Money Management settings of individual traders.
---